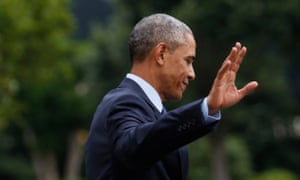 When Ohio fell on election night 2008, the President's Lounge, a bar on the overwhelmingly black south side of Chicago, erupted in jubilation. Corks popped, strangers hugged, police patrolling the streets yelled the freshly elected president's name from their loudhailers: "Obama!"
As I scanned the faces at the bar, one woman looked at me, beaming, raised her margarita and shouted:"My man's in Afghanistan. He's coming home!" Barack Obama had never said anything about ending the war in Afghanistan. Indeed, he had pledged to ramp up the US military effort there. But she had not misunderstood him; she had simply projected her hopes on to him and mistaken them for fact.
Obama had that kind of effect on people, back then. Often they weren't listening too closely to what he was saying, because they loved the way he was saying it. Measured, eloquent, informed; here was a politician who used full sentences with verbs. He was not just standing to be the successor to George W Bush. He was the anti-Bush.