Prior to the December byelection in Oldham, where many predicted that Labour would lose to Ukip, the consensus of the commentariat was that anything short of an increased share of the vote for Labour would prove undeniable evidence of Jeremy Corbyn's disastrous leadership. So confident were they of the conclusion that the first edition of the Daily Mirror, published before the results came in, carried the headline: "Dark night of the polls for Jeremy". Labour increased its share of the vote by 7.3%. The Mirror changed its headline for later editions. The new consensus was that this victory had nothing to do with Corbyn and was entirely due to the local candidate.
When it comes to assessing Labour's electoral fortunes, Corbyn is treated with all the due process of a 17th-century woman accused of witchcraft and dunked in a river. If she drowns she's innocent; if she floats she's guilty and condemned as a witch. Either way the verdict is never in her favour.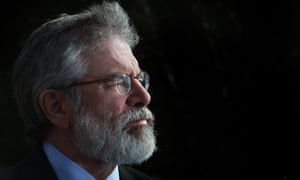 On the weekend in 2001 when Oldham went up in flames during a series of racially charged disturbances, I was at a garden party at the Hay-on-Wye literary festival when I, along with many others, heard Germaine Greer using the term 'nigger in a woodpile'. I walked away, not particularly interested in her justification for using that offensive word. By the time the weekend was through I'd had several calls from newspaper diarists asking me to comment on the incident.
I refused. Irritated as I had been, I saw no need to dignify the moment with more importance than it was due. On the weekend when working-class youth in one of Britain's poorest cities took to the streets in protest, the fact that I had found a comment at a cocktail party from a fellow columnist racially offensive defied any decent sense of priority or proportion.